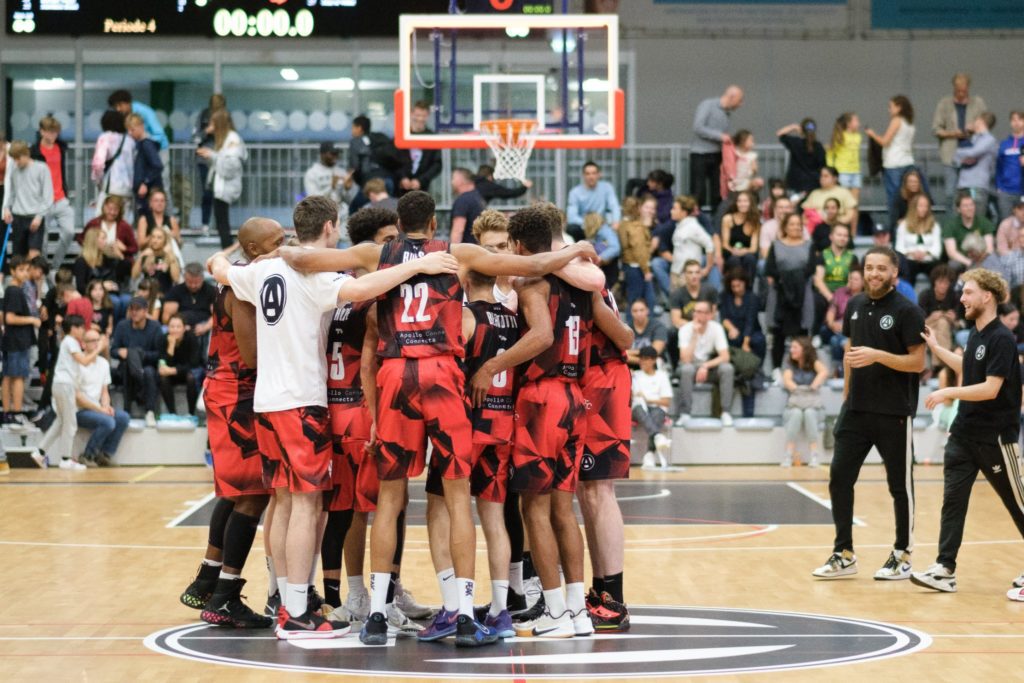 We are proud to announce that we are the creative partner of Apollo Amsterdam for the 2022-2023 season in the BNXT League. Apollo has been playing in the BNXT League, the cross-border Belgian-Dutch league, since its establishment in 2021.
We started our collaboration with the basketball team back in 2017, and have worked beside and with them for the last 5 years. In the last few years, we have been responsible for the branding, the design of the jerseys, started a CSR project for the team, and organized several events.
Last season, we introduced Apollo's first ever City Edition jerseys (image below). With this design, we wanted to merge the first team with the youth academy by combining the colors of the two sides: the black of the pro basketball team, and the red of the club, BC Apollo Amsterdam. By not making a smooth transition between the two colors, we wanted to show that the two sides always go together; everyone is part of the whole organization of Apollo Amsterdam.